This is a list of six easy to use Handwritten Fonts that can be used across the entire Adobe Suite. There is a fun and creative quality that handwritten text brings to a project, I have personally used some of these fonts in past projects and i felt it helped make the content more user friendly and accessible to the general public.
Asmae
Asmae is a font lending itself to being written with Ink and Brush giving it a free flowing and loose feel. This makes it suitable for invitations, postcards, posters, advertising, and brochures.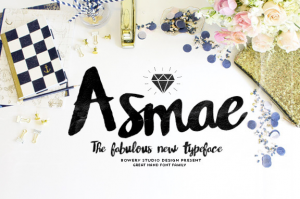 Download Link –https://befonts.com/asmae-handwritten-font.html
Streamster
Streamster is a font that looks as if it is pulled straight out of the 80's. Replicating the form of the old school neon signs it making it perfect for use on posters, flyers, brochures, stamps, as it grabs your attention.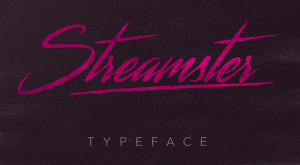 Download Link – http://www.dafont.com/streamster.font
Mona
Mona is a font which is very well contained, It has a nice and neat aesthetic with the use of bold and thin lines making it feel as if it was directly lifted from the page of a diary or daily notebook.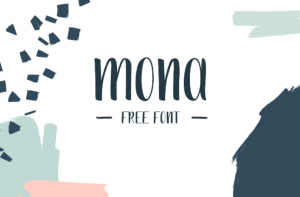 Download Link – https://befonts.com/mona-handdrawn-font.html
Sketching Summer
Sketching Summer is a font that has a chalky aesthetic, while also having a calligraphic quality tying all of the lettering together to make for a calm and beach feeling typeface.
Download Link – https://befonts.com/sketching-summer-font.html
Crawling Flash
Crawling Flash lends itself to a flowing, fast calligraphic ink style. Making it perfect for use with invitations, greeting cards, stationary, and diaries.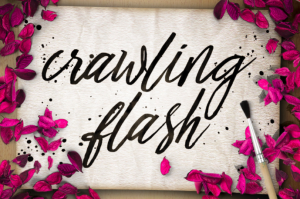 Download Link – https://befonts.com/crawling-flash-script-font.html
Valencia
Valencia is bold and strong, it has the aesthetic of a permanent marker, with its tight form factor and slanted lettering it makes for easy reading. The thickness of the lettering gives it a very impactful and eye grabbing form.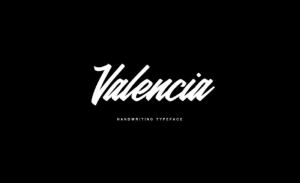 Download Link – https://befonts.com/valencia-calligraphy-font.html
Instructions on how to Install
The fonts are fairly easy to install, very straight forward. Simply follow the links for your chosen font and download the folder. Then follow the steps for either Mac or Windows below.
Mac OS
Unzip the folder containing the downloaded fonts, Open Font Book and click the addition symbol and select the font folder and add it to your Font Library. Once added to your library and you can simply use it across all programs on your computer, such as the Adobe Suite and Microsoft Office.
Windows 10
Unzip the folder containing the downloaded fonts, then search for fonts using the search bar next to the Start Menu. Click on the Fonts link in the control panel to open Fonts Manager, Then Copy and Paste or simply Drag and Drop the unzipped fonts into Font Manager to install.