Are you searching for Google display banner ads PSD templates? Then you have landed just at the right place. I have compiled a good list of FREE display ads PSD templates so that you can get started with your Google Display ads campaign.
Google display ads are more useful than text ads as they can provide additional information about your services or your company. You can truly represent the professionalism of your company through creative Google display ads. In short display ads are great source of branding in addition to the bringing traffic and leads on your website.
Creative a unique ad may be a challenging task and to make this task easier I have written this post. There are some standard dimensions for Google ads. All of these free Google ads PSD templates have been designed in dimensions recommended by the Google. There are certain sizes that perform better than others. Such ad sizes are also part of the free templates.
Also See:
Here are the free Google display banner ads PSD templates:
Google Display Business Banners Ad Design Free PSD File
If your company is providing professional business services then this is the best set of display ads for you. It is available in all standard ad sizes of Google. You can change the elements on the banners using the PSD file. All PSD files are well organized in layers.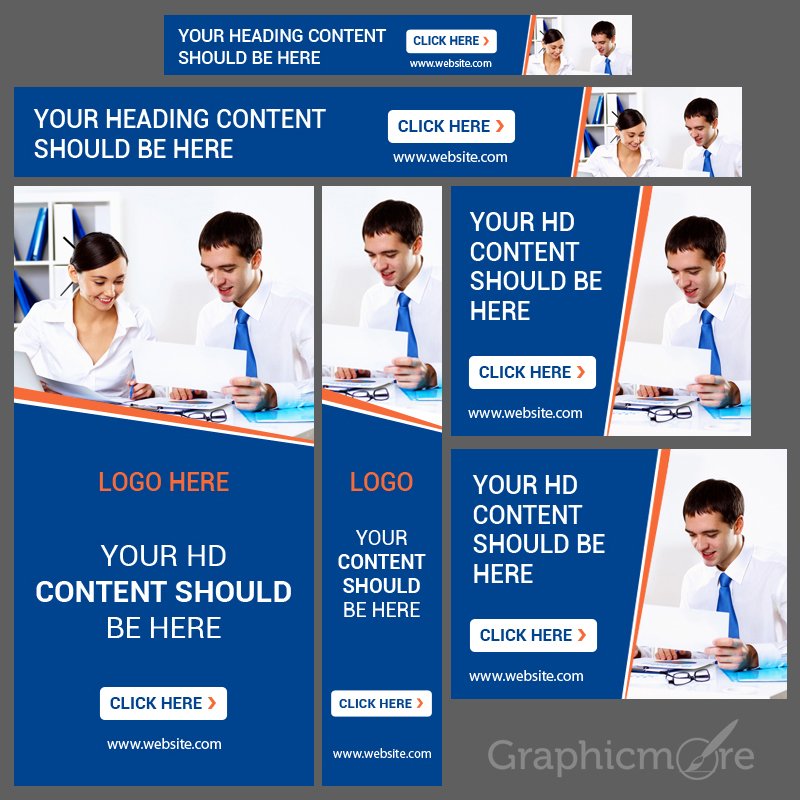 Google Display Banners Ad Design Free PSD File
This very useful banner ads design set for companies providing IT related or professional business services. The ads comes with clear call to action button that is important for your conversions on the website. All the elements in these banners are completely editable and you can use your images in these banners. PSD files are well organized in layers.
Google Ad Creative Business Banners Design Free PSD File
This creative set of Google display ad is perfect for communicating your marketing message to your target audience and generate more revenues through your advertising campaigns. Banners come with clear call to action button. Banners are completely editable and all elements can be changed easily through layered PSD files.
Shopping Banners Set
If you have E-commerce business selling fashion products then this banner ads set can help you get started with your online advertising campaign. You can replace the image in these banners with a real one. All other elements are editable too. These banners are available in best performing Google ad sizes.
Flat Web Banner Set Design PSD
This is simple set of banner ads that can be used for general advertising purpose as well. It comes with layered PSD files and all the elements in banners can be customized. Special officer is highlighted in these banners to get maximum click through rate from your advertising campaign.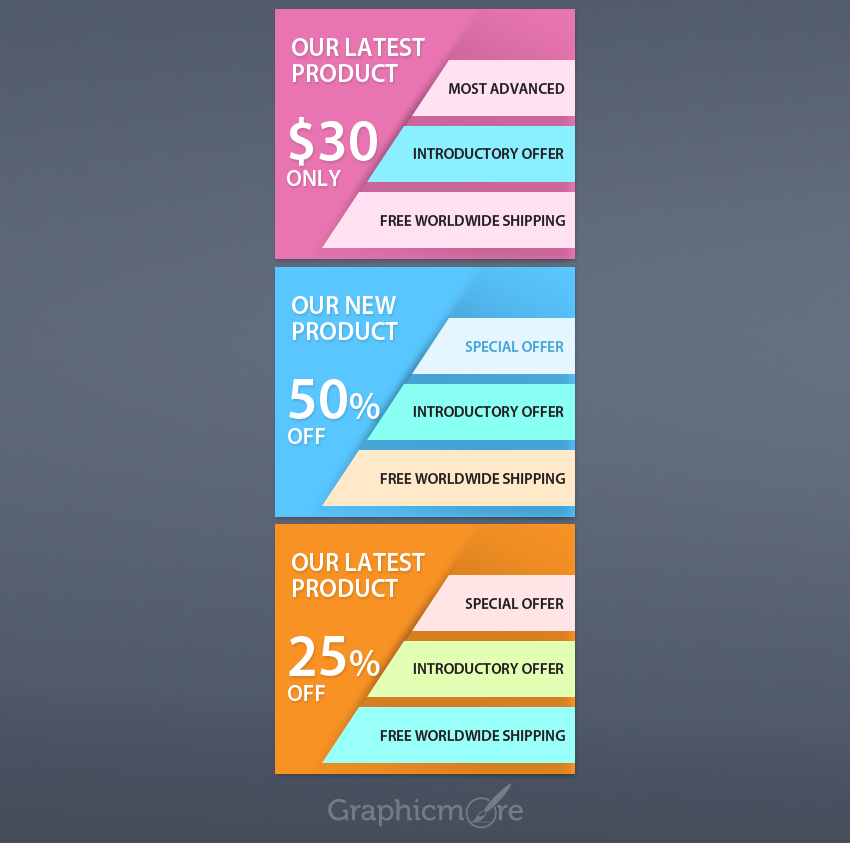 Special Discount Banners
If your business frequently runs special offers then this set of Google display ads may be the best option for you. There are simple ads where special offer has been highlighted to attract the visitors and get more clicks on you ads. All files can be easily customized through layered PSD file templates.